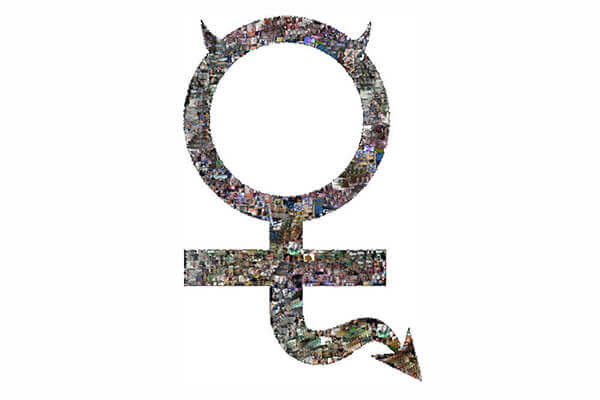 video exhibition
exhibition opening:
monday november 12th, 2007
exhibition closing:
november 17th, 2007
opening hours:
tuesday to saturday, 4–8pm
or by appointment
A year after the first exhibition STUDIO STEFANIA MISCETTI presents:
SHE DEVIL, the name of a Marvel heroine and the title of a film, alludes in a playful way to the devilish and bizarre spirit with which artistic experience investigates and lives daily life. In this edition the works are also presented as investigative notes and reflections on the female, a balance between external reality and the internal world. Themes regarding individuality, identity and physicality are compared and related to history, memory, role models and stereotypes of the female in the wide number of ways. However a definitive reading is never given; indeed further questions are raised.
A historic video by the Austrian artist VALIE EXPORT, Raum sehen und Raum hören from 1974 (9'22", sound, b/w, De Appel Collection) is presented to underline the desire to research and the continuity and comparison with artistic experiences in the second half of the last century.
At 6pm on Thursday the 15th SHE DEVIL presents the third in the series of meetings/debates ANTHROPOLOGY FROM A CONTEMPORARY VIEWPOINT, a project curated by Chiara Vigliotti who, since 2006, has been inviting young Italian critics who have achieved success in realising interesting independent exhibitions (first Rome, then Naples, now Palermo), presenting: Island Video Project curated by Barbara D'Ambrosio and Costanza Meli.
Read and download the exhibition's press release.
SHE DEVIL 2
artists | curators
ORIANA FOX | Chiara Vigliotti
AMALGUL MENLIBAYEVA | Giulia Di Costanzo
TRINE LISA NEDREAAS | Cristiana Perrella
NORDINE SAJOT | Elena Giulia Rossi
MATHILDE TER HEJINE | Daniela Cascella
MARY ZYGOURY | SSMM
more she devil catalogues.
All SHE DEVIL exhibitions and events.