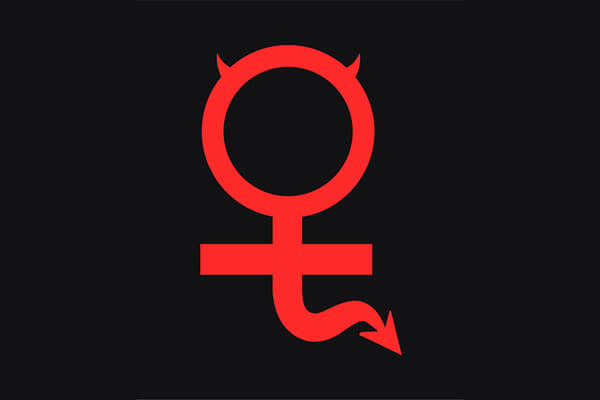 video exhibition
venue:
MACRO
exhibition opening:
friday June 24th, 2011 – 7pm
exhibition closing:
october 30th, 2011
SHE DEVIL was devised in 2006 by Stefania Miscetti for Italian and international female artists and curators, from the youngest to the most successful. Different works and critical perspectives coexist in a multivocal discourse which reveals the many facets of the female world and vision. This broad spectrum of activities and aims can be seen in the exhibitions that have been organised over the past years, which have included 40 video works and involved 24 curators, as well as a special international edition held in Bucharest in 2009.
As part of its summer 2011 exhibition cycle, MACRO is hosting a new edition of the project, now in its fifth year, an event that is perfectly in line with the galaxy of cultural and artistic proposals that have defined the identity of the Museum over the past few years.
On the opening night the videos in this new edition will be presented in the conference room of the Museum's new wing, the nerve centre of the New MACRO exhibition area. The wing, too, was designed by a woman, the architect Odile Decq, thus it is the perfect setting for the presentation of the video works. On the opening evening of June 24, there will be a special screening in the V-Tunnel, the video area in the museum foyer, of a selection of videos from past editions, featuring works of international artists, like Mary Zygouri and Mathilde Ter Hejin, together with some major figures from the Italian scene, like Marinella Senatore and Luana Perilli.
For the rest of the summer, the V-Tunnel will be hosting the videos of the new edition, as part of MACRO's broad and varied exhibition programme set within the enveloping spatiality of the museum.
Download the press release issued to announce the project.
SHE DEVIL 5
artists | curators
KATHARINA D. MARTIN | Chiara Vigliotti
KATARZYNA KOZYRA | Lydia Pribisova
JEN DENIKE | Benedetta Carpi de Resmini
PILVI TAKALA | Dobrila Denegri
VALERIE LEBLANC | Elena Giulia Rossi
KATE STREET | Susanna Bianchini
BERNI SEARLE | Antonia Alampi
BAHAR BEHBAHANI | Maria Garzia
JANAINA TSCHÄPE | Laura Giorgini
LAUREL NAKADATE | Cristiana Perrella
JANET BIGGS | Manuela Pacella
NINA LASSILA | Maria Cristina Giusti
JULIKA RUDELIUS | Caterina Iaquinta
more exhibitions / catalogues.
SHE DEVIL XI. We Will Survive, 2019
SHE DEVIL Remix, 2018
SHE DEVIL X: RESISTERS, 2018
SHE DEVIL 9: Today, 2017
SHE DEVIL 8: In the mirror, 2016
SHE DEVIL 7, 2015
SHE DEVIL 6, 2014
SHE DEVIL 4, 2010
SHE DEVIL 3, 2009
SHE DEVIL 2, 2007
SHE DEVIL, 2006