SHE DEVIL: REMIX at Centro Pecci Prato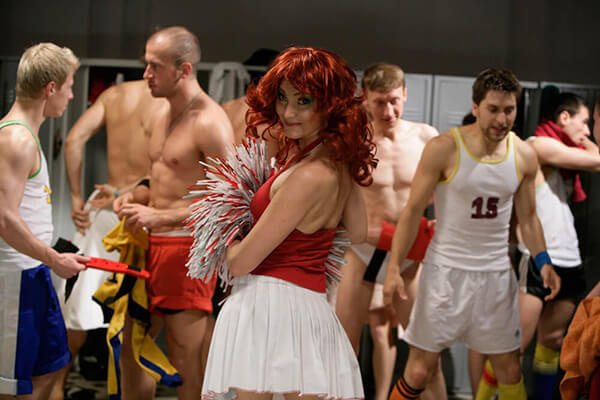 video exhibition
curated by Cristiana Perrella
venue:
centro per l'arte contemporanea luigi pecci, prato
exhibition opening:
thursday july 26th, 2018 – 6.30pm
exhibition closing:
september 20th, 2018
opening hours:
tuesday to thursday, 10am-8pm
friday and saturday, 10am-11pm
On show at Centro Pecci from 26 July to 20 September, SHE DEVIL Remix, is a selection of the video review SHE DEVIL, in its tenth edition this year. The project started in 2006 and is the brainchild of Stefania Miscetti, director of the Cultural Association Mantellate – STUDIO STEFANIA MISCETTI in Rome, who invited Italian and international artists and curators to take part in a survey, carried out annually, on female identity read through the language of video.
Characterised by transversality, a variety of viewpoints and use of the moving image alternating between documentaries and genuine artists' films, the review presents the best of the international scene over the years, from Europe to the Americas, and from Africa to Asia, bringing together well-known authors as well as newcomers and offering an open platform where even very different paths of investigation of female representation are compared from both an artistic and curatorial perspective.
The title of the review, SHE DEVIL was taken from a Marvel heroine and the famous film by Susan Seidelman from 1989, and ironically alludes to the diabolical and bizarre spirit with which the artistic experience investigates and passes through daily life, often proposing an unexpected subversion.
The videos presented at Centro Pecci represent a sort of "best of" of the review, selected by Cristiana Perrella, who celebrates the continuity, consistency and freshness of a research path that, over ten years, has kept the attention on topics that now seem more relevant than ever such as female identity, the body as place of representation and significance, the abuse of power against women, and personal experience which rises to a universal dimension. SHE DEVIL has been presented over the years at various museums such as MNAC, National Museum of Contemporary Art, Bucarest, (2009), Macro, Rome, (2012), National Gallery of Art, Vilnius (2017), and Calcografia Nazionale, Rome (2018).
Read and download the exhibition's press release.
SHE DEVIL Remix
artists | curators
JULIA WEIDNER | Dobrila Denegri
MATHILDE TER HEIJNE | Daniela Cascella
MARY ZYGOURI | Stefania Miscetti
RONA YEFMAN | Antonia Alampi
LOREDANA LONGO | Maria Cristina Giusti
ZOULIKHA BOUABDELLAH | Cristiana Perrella
NANDIPHA MNTAMBO | Benedetta Carpi De Resmini
TAMARA MOYZES | Lydia Pribisova
ANETTA MONA CHISA | Antonia Alampi
BERNI SEARLE | Antonia Alampi
KATARZYNA KOZYRA | Lydia Pribisova
LARISSA SANSOUR | Cristiana Perrella
KLARA LIDÉN | Cristiana Perrella
MA QIUSHA | Orsola Mileti
EVA SEPPING | Stefania Miscetti
SILVIA GIAMBRONE | Paola Ugolini
ANGELA MARZULLO | Pia Lauro
ALICE SCHIVARDI | Alessandra Mammì
NILBAR GÜRES | Cristiana Perrella
SHADI HAROUNI | Alessandra Troncone
SHANA MOULTON | Veronica He
RACHEL MACLEAN | Cristiana Perrella
MARISA WILLIAMSON | Lydia Pribisova
MONIRA AL QADIRI | Alessandra Troncone
BASMA ALSHARIF | Elena Giulia Rossi
REGINA JOSÈ GALINDO | Paola Ugolini
LERATO SHADI | Dobrila Denegri
BERTILLE BAK | Alessandra Mammì
more she devil catalogues.
All SHE DEVIL exhibitions and events.