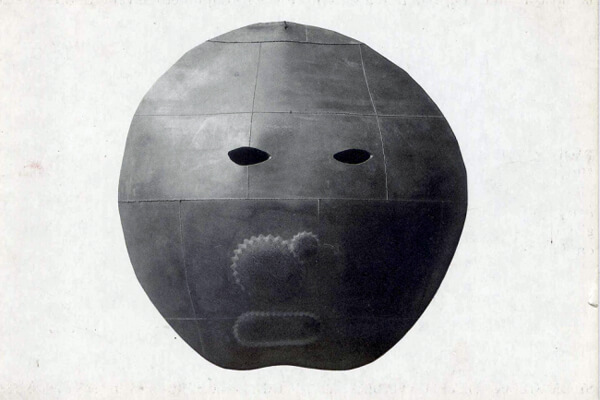 solo exhibition
exhibition opening:
may 19th, 1994
exhibition closing:
september, 1994
opening hours:
monday to friday, 4-8pm
In his second solo show in Rome, Paolo Canevari presents recent drawings and sculptures made of rubber and papier-mache, after having extended his artistic research to investigating and experimenting with various materials: the drawing on glass in the installation of Viafarini in Milan; threads of paper, the nylon stockings and the giant drawing with biro pen at the Museo Pecci in Prato: the two animated short films produced by Blobcartoon of Marco Giusti for Rai3; the rubber thread and the cloth for Lupa Roma presented at the Attico di Fabio Sargentini in Rome; the tinfoil paper for the sculptures at the Galleria Gentili in Florence.
The main body of the exhibition is composed of a series of small papier-mache sculptures contained in bowls of rubber (air chambers) placed on the ground.
The collection of symbolic objects on display is accompanied by another series of works displayed on the walls or on statue bases. With minimal intervention consisting of identifying and delimitating traces of the common materials, the artist presents a fixed point of his research concerning the very idea of sculpture: human faces and features appear between the game and the need for absoluteness.
Real messages in a bottle, the drawings hanging from the ceiling both introduce and accompany the exhibition and will signal its ending when they find themselves broken and abandoned in the waters of the Tevere.
works.
here below are some frames from PAOLO CANEVARI's voto.
[et_pb_4divi_masonry_gallery gallery_ids="226731,226732,226733,226734,226735,226736,226737,226738,226739,226740″ _builder_version="4.4.1″ _i="1″ _address="4.0.0.1″ /]