ERJAUTZ / KIENZER | ERJAUTZ and KIENZER at STUDIO STEFANIA MISCETTI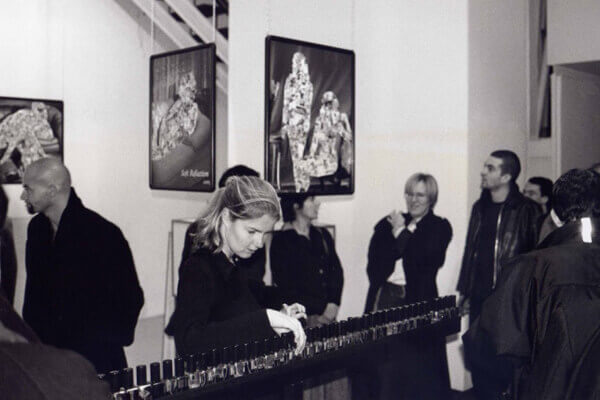 group exhibition
exhibition opening:
thursday february 19th, 1998 – 6pm
exhibition closing:
march 21st, 1998
opening hours:
tuesday to saturday, 4–8pm
or by appointment
this exhibition is part of the project ERJAUTZ/ KIENZER/ CANEVARI/ TRANQUILLI realized in partnership with the Austriac Istitute of Culture.
This partnership between the Austrian Institute of Culture and the STUDIO STEFANIA MISCETTI is borne out of a desire to promote the latest trends in Austrian and Italian art, and put together an exhibition that promotes exchange within a single city, but in two separate locations that are themselves connected to different networks.
The exhibition dedicated to the young Austrian artists Manfred Erjautz and Michael Kienzer will be held at the Mantellate Cultural Association – STUDIO STEFANIA MISCETTI, which has hosted international artists in the past and worked with the capital's foremost cultural institutes; as a location it also facilitates exchange between the artists and the city's cultural and artistic landscape.
The opening will take place on Thursday 19 February 1998 from 18.30.
The exhibition will then remain open to the public every day from 16.00 to 20.00, Tuesday to Saturday, until 22 March 1998. Admission is free.
The idea of plannng an installation by Italian artists Paolo Canevari and Adrian Tranquilli in the garden of the newly renovated Austrian Institute of Culture comes from the desire to make use of the potential of the Institute's outdoor space and use contemporary art as an active tool to integrate that space into a much larger area which, according to the intentions of the Municipality and the Sovrintendenze (Cultural Heritage Board), will become the area of the "Parco dei Musei" (Museums Park).
The exhibition catalogue, with essays by Luca Beatrice, Laura Cherubini and Dobrila Denegri, will also be presented to mark the occasion.
Read and download the exhibition's press release.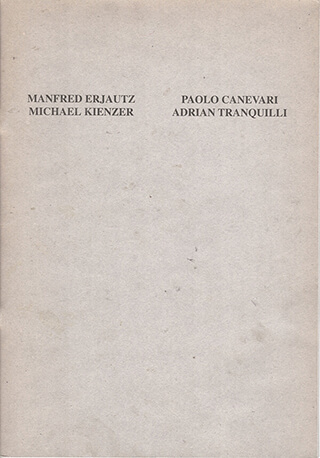 MANFRED ERJAUTZ, MICHAEL KIENZER, PAOLO CANEVARI, ADRIAN TRANQUILLI
exhibition catalogue
tipo-lito aurelia 72, rome, 1998