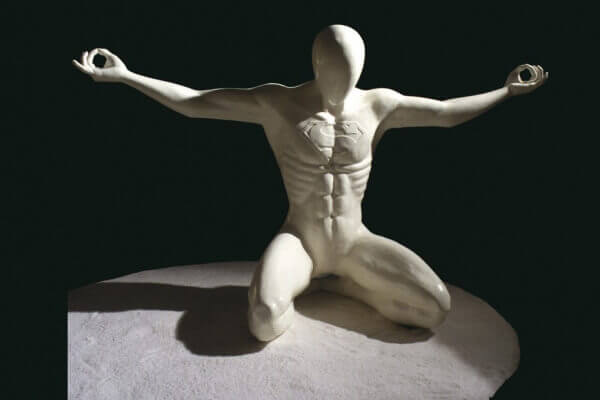 biography.
ADRIAN TRANQUILLI was born in Melbourne in 1966. He lives and works in Rome. His major solo exhibitions include: Days of a Future Past, MANN – Museo Archeologico Nazionale di Napoli, Naples 2016; Welcome to the Fall, MART – Museo d'Arte Moderna e Contemporanea di Trento e Rovereto, Rovereto 2014; All is violent, all is bright, MACRO – Museo d'Arte Contemporanea Roma, Rome 2011; Don't Forget the Joker, Palazzo Reale, Milan 2010; These Imaginary Boys, Parkhouse, Düsseldorf 2004; Know Yourself, MACRO – Museo d'Arte Contemporanea Roma, Rome 2003; Believe, Palazzo delle Esposizioni, Rome 2001.
Adrian Tranquilli's work has been shown as part of major group exhibitions at numerous public and private institutions, including: SPSI – Shanghai Oil Painting & Sculpture Institut Art Museum, Shanghai 2015; LAUBA, Zagreb 2015; CoCA – Center of Contemporary Art, Torun 2014; La Maison d'Ailleurs, Yverdon-les-Bains 2014; La Maison Rouge, Fondation Antoine de Galbert, Paris 2009; Sala de Exposiciones Alcalá 31, Madrid 2008; Botkyrka Konsthall, Stockholm 2007; KUNSTHALLE, Vienna 2006; GNAM – Galleria Nazionale d'Arte Moderna, Rome 2005; Palazzo delle Papesse – Centro Arte Contemporanea, Siena 2003; IASPIS, Stockholm 2002; Dalì Museum, St. Petersburg (Florida, USA) 2001; PAC – Padiglione d' Arte Contemporanea, Milan 2000; Bienal de La Habana, La Habana 2000; MAK, Österreichisches Museum für angewandte Kunst / Gegenwartskunst, Vienna 1999.
For further information visit ADRIAN TRANQUILLI's website.