biography.
From 1977 to 1979, Kienzer received his training in sculpture from Josef Pillhofer at the Kunstgewerbeschule Graz in Graz. From 1979 to 1981 he was an employee of the Kunst- und Kulturzentrum Kreuzberg in Berlin. From 1987 to 1989 he worked as a set designer at the Westfälisches Landestheater in Castrop-Rauxel. Since 1984, Kienzer has participated in national and international exhibitions of installation and conceptual art.
In 2001 Kienzer received the highest Austrian art prize, the Otto Mauer-Preis . In 2005/06 he was visiting professor at the Universität für angewandte Kunst Wien in Vienna.
The artist lives and works in Vienna.
This biography is from Wikipedia under an Attribution-ShareAlike Creative Commons License.
exhibitions.
all exhibitions by MICHAEL KIENZER with STUDIO STEFANIA MISCETTI.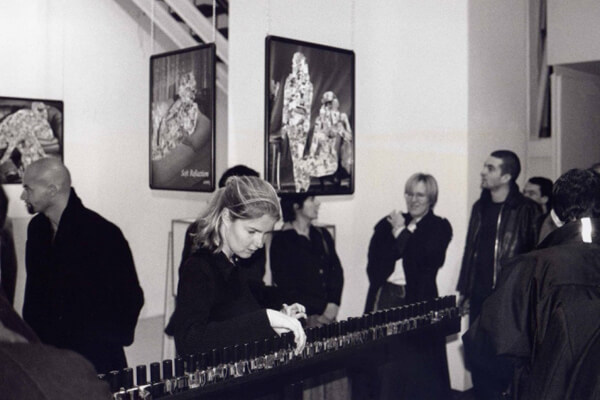 MANFRED ERJAUTZ, MICHAEL KIENZER, PAOLO CANEVARI, ADRIAN TRANQUILLI
february 19th - march 21st, 1998
selected works.
selected works by MICHAEL KIENZER shown at STUDIO STEFANIA MISCETTI.
catalogues.
all catalogues by MICHAEL KIENZER with STUDIO STEFANIA MISCETTI.