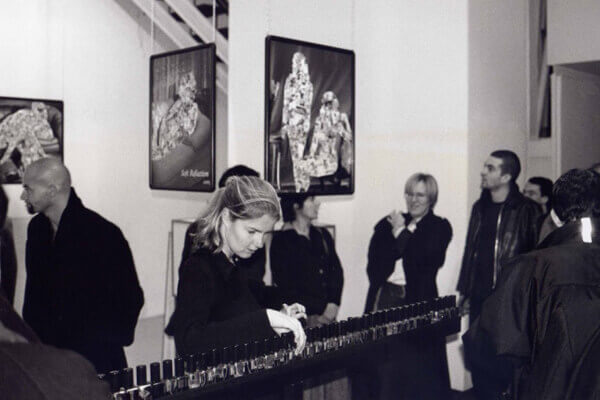 biography.
MANFRED ERJAUTZ (born 1966 in Graz) is an Austrian artist.
From 1985 to 1990 Manfred Erjautz studied at the Academy of Fine Arts Vienna under Prof. Bruno Gironcoli. He is a member of the Vienna Secession and the Forum Stadtpark [de].
Manfred Erjautz is a versatile artist who works with the genres of sculpture, installation, graphics and photography, in addition to producing art for public spaces. His oeuvre is always considered to be conceptual and is characterized by formal clarity. Logos, bar codes, advertising texts, objects and material with specified content (Lego) are Erjautz' main materials. In 1989, early in his career, the artist already used Lego bricks to create some of his sculptures.
The first work made of Lego was a gun used in a fictitious bank robbery filmed by a surveillance camera. By building an electric chair out of Lego bricks in another work he reversed the original meaning of Lego "play well" (Danish: leg godt). A controversial Lego cross, which featured a Lego truck instead of the body of Christ, was installed on the altar of the Jesuit Church, Vienna in 2004. The playful character of the Lego should relativize the seriousness and ceremoniousness of the liturgy (more than vice versa).
One day before Christmas Eve 2008, the sculpture was vandalised with parts stolen by unknown perpetrators. It has been relocated to a much safer place on the pulpit.
exhibitions.
all exhibitions by MANFRED ERJAUTZ with STUDIO STEFANIA MISCETTI.
catalogues.
all catalogues by MANFRED ERJAUTZ with STUDIO STEFANIA MISCETTI.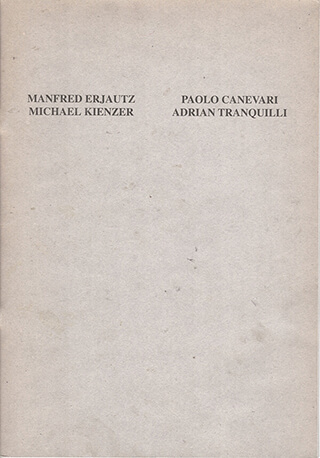 MANFRED ERJAUTZ, MICHAEL KIENZER, PAOLO CANEVARI, ADRIAN TRANQUILLI
exhibition catalogue
tipo-lito aurelia 72, rome, 1998