DORIS BLOOM / WILLIAM KENTRIDGE | memory and geography
| PROJECTED ARTISTS – Obiettivo Roma: I/V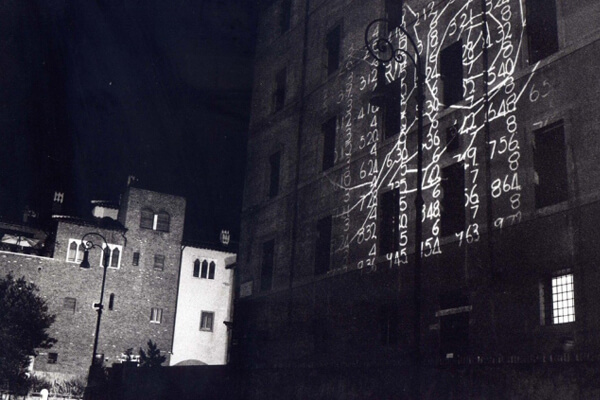 group show
exhibition opening:
june 15th, 1995 – 6pm
exhibition closing:
july 28th, 1995
opening hours:
tuesday to saturday, 4–8pm

Doris Bloom and William Kentridge present the results of work made together over the last two years – Memory & Geography – which traces the shared points of reference from their respective childhoods in South Africa, examining the differences in the very distinct worlds they now inhabit.
Both artists were born in South Africa, though they subsequently took different paths: Bloom has lived in Denmark since 1976 and often worked in Italy, concentrating on painting; Kentridge, meanwhile, has always lived and worked in Johannesburg, working mainly in film and theatre.
Working together for the first time led them to a different kind of project, in two phases: a piece of land-art and the creation of an animated short film. The land-art project is split into two parts: the first is an enormous heart drawn in white paint in a dry field on the outskirts of Johannesburg, with various points of connection that suggest the creation of a new constellation. The second part is a gigantic fire drawing done in an area not far from the offices of the Johannesburg Contemporary Art Biennale.
Maps, place names, objects and symbols bring the animated film to life, establishing a geography of memory composed of white chalk drawings on a blackboard, and undergoing constant transformation and change.
Memory & Geography arrives in Rome as the first stop on a tour that began with the exhibition's presentation at the 1st Johannesburg Contemporary Art Biennale (Africus) last April.
The exhibition at the STUDIO STEFANIA MISCETTI will feature drawings on paper by both artists, and large-scale photographs of the land-art pieces. The catalogue features an essay by Sally Arnold.
The animated film to be screened at San Giorgio al Velabro, the projections of the artists' work at Piazza del Pilotta and the exhibition itself are all part of the extensive of programme of events that is Projected Artists – Obiettivo: Roma.
In collaboration with 2RC EDIZIONI D'ARTE
Press Office: Antonio Arévalo
works.
here below some images from DORIS BLOOM and WILLIAM KENTRIDGE's memory and geography. 
[et_pb_4divi_masonry_gallery gallery_ids="226774,226775,226772,226773,226776″ gallery_columns="3″ _builder_version="4.7.7″ locked="off" _i="1″ _address="4.0.0.1″ /]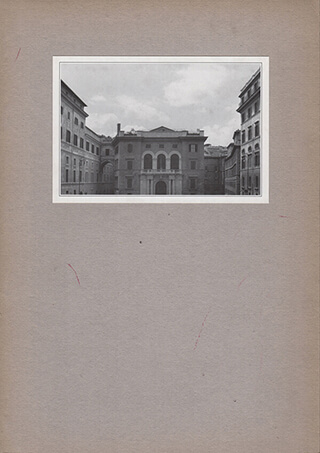 projected artists | obiettivo: roma I/V | memory and geography

exhibition catalogue
tipo-lito aurelia 72, rome, 1995
more exhibitions.
more exhibitions by DORIS BLOOM and WILLIAM KENTRIDGE with STUDIO STEFANIA MISCETTI.
more catalogues.
more catalogues by DORIS BLOOM and WILLIAM KENTRIDGE with STUDIO STEFANIA MISCETTI.