STUDIO STEFANIA MISCETTI
Studio News
Silvia Giambrone Winner of the VAF Foundation Prize
Silvia Giambrone's Twelve Passion Projects is the winner of the 6th edition of the VAF Foundation Prize, awarded to Italian artists under 40.
Silvia Giambrone Wins the 8th edition of the VAF Foundation Prize
Award ceremony: March 15, 2019  at MART – Museum of Modern and Contemporary Art of Trento e Rovereto
Exhibition: Passione. 12 Progetti per l'Arte Italiana
Closing: May 12, 2019
Opening hours: Tues-Sun 10am – 6pm10, Fri 10am – 9pm
The Twelve Passion projects is the first stage of the prestigious VAF Prize, awarded by the German Foundation to Italian artists under the age of 40.
This year's participants were Nico Angiuli, Davide Balossi, Giulia Berra, Martina Brugnara, Nina Carini, Federica di Carlo, Andrea Fontanari, Giovanni Gasparro, Silvia Giambrone, Emanuele Giuffrida, J&Peg, Dario Maglionico, Domenico Antonio Mancini, Michele Parisi, Susanna Pozzoli, and Tania Brassesco & Lazlo Passi Norberto.
The winner of the 8th edition of the VAF Foundation Prize has been announced on Friday, 15 March during the exhibition preview, which featured the finalists in this year's competition. The VAF-Foundation Prize goes to Silvia Giambrone. Special mentions to Emanuele Giuffrida and Michele Parisi. The prize will be presented next summer in Germany at the Stadtgalerie Kiel.
Silvia Giambrone was born in Agrigento in 1981. She lives and works between Rome and London. After graduating from the Academy of Fine Arts in Rome in 2006, she attended an Advanced Course in Visual Art at the Antonio Ratti Foundation in 2009.
In 2008 she was selected for the Fondazione Agnelli's Young Artist Award, and the following year she won the Fondazione Bevilacqua La Masa's Epson Prize. In 2013 she won the first prize at the Kaunas Biennale, and in 2014 earned a Collectors' Award at the Premio Celeste. In 2015 she took part in an artist residency at the International Studio & Curatorial Program (ISCP) in New York; in 2019 she will be in residency at the Swatch Art Peace Hotel in Shanghai, China.
Silvia Giambrone's major exhibitions include:
2018: Il Danno, at Studio Stefania Miscetti, and Young Italians, curated by Ilaria Bernardi, Italian Institute of Culture, New York
2017: Time Is out of Joint, curated by Cristiana Collu, and Corpo a corpo, curated by Paola Ugolini, both at the National Gallery of Modern Art in Rome
2016: Dillo con fiori, at the Studio Stefania Miscetti, W. Women in Italian Design, curated by Silvana Annicchiarico, at the IX Milan Triennale, as well as Archeology of the Domestics Vol. I, Italienisches Kulturinstitut, Cologne, Germany
2014: Ciò che non siamo, ciò che non vogliamo, curated by Federico Mazzonelli and Denis Isaia, Museo Alto Garda, Trento
2013: Silvia Giambrone, Critica in Arte, curated by Silvia Cirelli, MAR Museum, Ravenna, Let it go, curated by Nari Ward and SACS, American Academy in Rome, Autoritratti (Self-portraits). Iscrizioni del femminile nell'arte italiana contemporanea, with curatorial coordination by Uliana Zanetti, MAMbo, Bologna, Mediterranea 16 Young Artists Biennial – Errors Allowed (BJCEM), curated by Charlotte Bank, Alessandro Castiglioni, Nadira Laggoune, Delphine Leccas, Slobodne Beze/Loose Associations, Marco Trulli, Claudio Zecchi, Ancona, and SUBJECTIVE MAPS/DISAPPEARANCES, Parallel Borders 1/Monuments & Shrines to Capitalism, curated by Mark Mangion for Malta Contemporary Art, National Gallery of Iceland
2012: Re-Generation, edited by M. Alicata and I. Gianni, MACRO Testaccio, Rome, and Flyers, la Fortaleza de La Cabaña, Oncena Bienal de la Habana, Cuba
2010: Qui vive?, curated by Daria Pyrkina, Daria Kamyshnikova, Moscow International Biennale for Young Art, Russia
2009: A Camel Is a Horse Designed by a Committee (Attempts at Rewriting the Wor(l)d), curated by Stefano Coletto, Anna Daneri, Cesare Pietroiusti, Fondazione Bevilacqua La Masa, Venice, and Pandora's boxes, BAC! 10.0, Centre for Contemporary Culture of Barcelona, Spain
2008: Eurasia. Geographic cross-overs in art, curated by A. Bonito Oliva, L. Benedetti, I. Boubnova, C. Carey, Hu Fang, C. Rekade, J. Trolp, MART, Rovereto.
Over the years, her work has been presented in various public museums and institutions across Italy, including at MART Museum in Rovereto and T Villa Croce in Genoa, as well as internationally, at the Cyprus Samira and the National Museum of M. K. Čiurlionis in Lithuania.
Silvia Giambrone's works have been also featured in two editions of She Devil, the video art review series created and organized by Studio Stefania Miscetti. Her works have been featured both in the selection for She Devil 8: In the Mirror (2016) and for She Devil: Remix at Centro Pecci Prato (2018).
For more info, see Silvia Giambrone's artist page on our website and all exhibitions, projects and catalogues by Silvia Giambrone for Studio Stefania Miscetti, and a photogallery of some of Silvia Giambrone's works.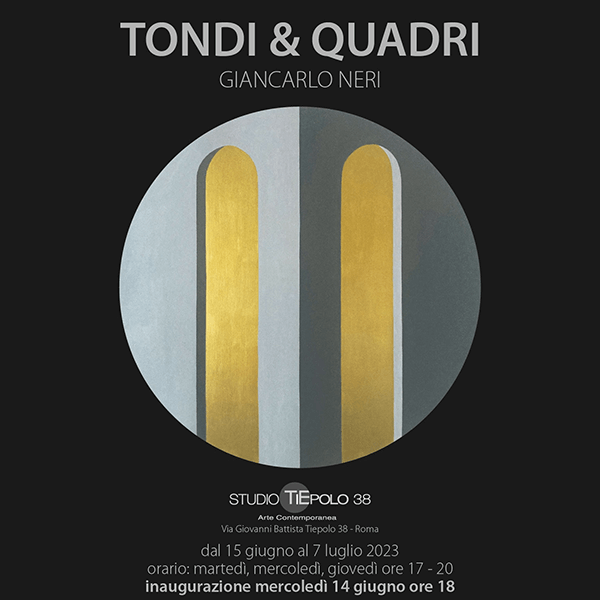 Vernissage of the exhibition Tondi & Quadri by artist Giancarlo Neri for the roman gallery Studio Tiepolo 38. Wednesday June 14 2023, 6pm.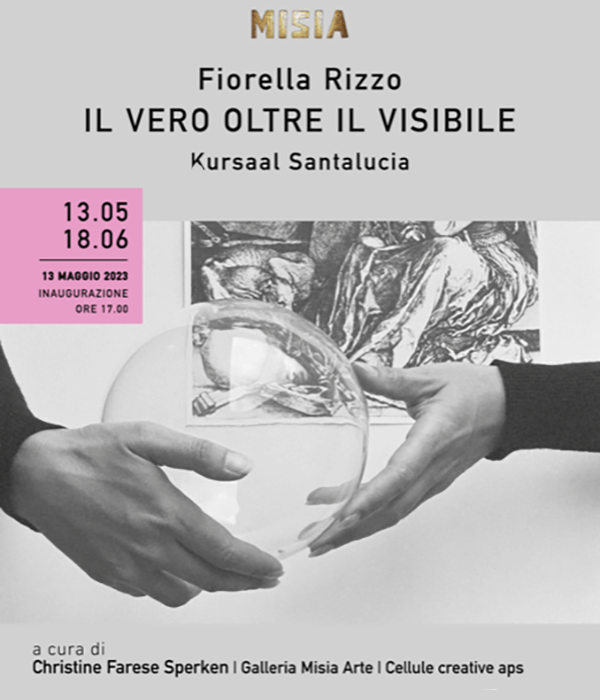 Il Vero oltre il Visibile, Fiorella Rizzo's retrospective exhibition, will open on May 13, 2023 at Kursaal Santalucia in Bari, Italy.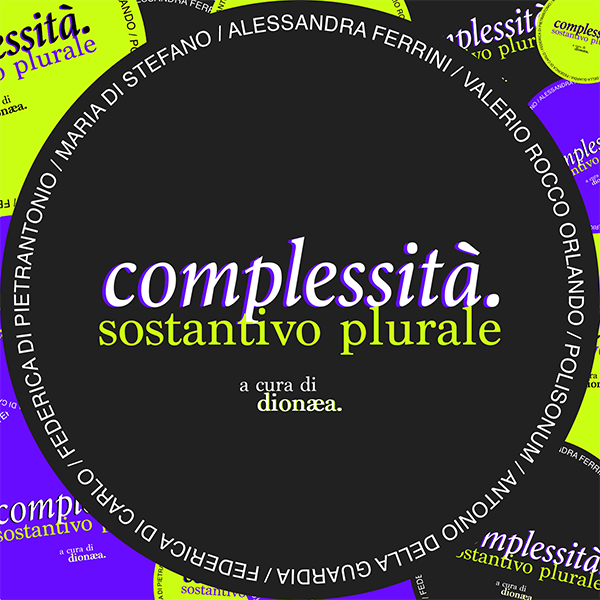 MLAC – Museo Laboratorio di Arte Contemporanea of Rome announces the exhibition Complessità. Sostantivo Plurale. Opening on May 13, 2023.