MAURIZIO PELLEGRIN | a venetian man | PROJECTED ARTISTS – obiettivo roma: III/V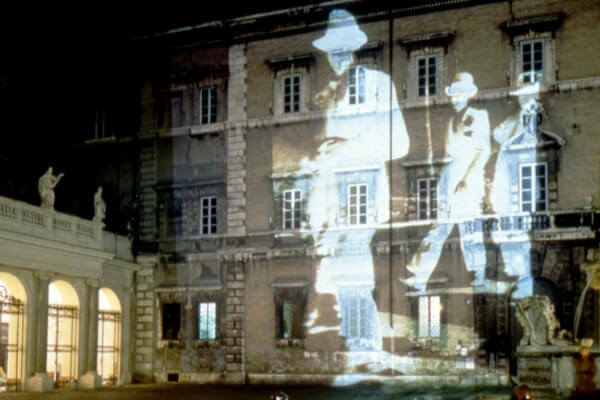 solo exhibition
exhibition opening:
november 23rd, 1995 – 6PM
exhibition closing:
january 12th, 1996
opening hours:
monday to friday, 3–7PM
saturdays by appointment only
Part III of Projected Artists – Obiettivo: Roma
Projected Artists – Obiettivo: Roma (Objective: Rome) continues its expressive programme of events with an exhibition of the work of Venetian artist MAURIZIO PELLEGRIN.
Maurizio Pellegrin lives and works in Venice and New York. After studying art and literature he completed his studies in Sociology and Eastern Philosophy in the United States. Pellegrin has numerous international exhibitions to his name; of particular note are his solo exhibitions at the San Diego Museum of Contemporary Art, The Corcoran Gallery of Art in Washington and MOMA in New York.
Pellegrin's work is made up of fragments, objects and photographs collected by the artist during his travels, as testaments of different cultures; the whole is then assembled and numbered by way of a rigorous system.
The artist has also produced a limited series of large-scale engravings for the occasion, made in collaboration with 2RC Edizioni d'Arte.
The exhibition of these pieces is accompanied by the projection of 10 images symbolising man's path through life, as he is engaged in the furthering of his spiritual development.
The catalogue features an essay by Barbara Tosi.
Projected Artists – Obiettivo: Roma is a project jointly created and promoted by the STUDIO STEFANIA MISCETTI and 2RC Edizioni d'Arte, in partnership with Saritel SpA, a leading provider in the field of telematic services for voice, data and image transmission.
By supporting this project Saritel has enabled the delivery of an event of considerable cultural interest, one which highlights the significance of images and mixes contemporary art with the ancient. This unique offering aims to re-evaluate the role of art in both the community and the city's historical and architectural heritage.
Press Office: Antonio Arèvalo
MAURIZIO PELLEGRIN was born in Venice, July 21st 1956, Italy. He lives in New York and Venice.
Pellegrin's work has been the subject of more than 150 solo exhibitions and hundreds of group exhibitions in international galleries and museums.  His works are in major private and public collections worldwide.
There is a vast literature on his work. He is the author and subject of more than 30 monographs, and his work has been published in more than 500 articles and essays.
For a more complete artist profile, see the artist page.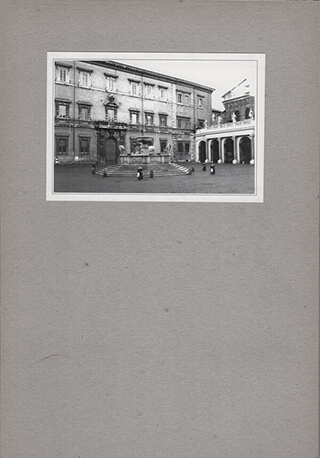 projected artists | obiettivo: roma III/V | the venetian man
exhibition catalogue
tipo-lito aurelia 72, rome 1995
more exhibitions.
more exhibitions by MAURIZIO PELLEGRIN with STUDIO STEFANIA MISCETTI.
more catalogues.
more catalogues by MAURIZIO PELLEGRIN  with STUDIO STEFANIA MISCETTI.