biography.
MAURIZIO PELLEGRIN was born in Venice, July 21st 1956, Italy. He lives in New York and Venice.
He holds a Master degree in Art History at Ca' Foscari University, Venice, at the Faculty of Literature and Philosophy.
He studied Sociology at New School University, and Eastern Philosophy at New York University, New York. He studied at the Academy of Fine Arts of Venice, and he holds the equivalent of the American MFA in Studio Art.
Pellegrin was the Dean of the National Academy School at the National Academy Museum and School in New York where he was also the curator of the gallery. He was the Director of the Venice Program Master of Art at New York University and taught Phenomenology of the Arts and Advanced Studio at Teachers College, Columbia University. In addition, he taught Modern Design and Architecture at Rhode Island School of Design.
He is currently the Executive Director and founder of the New York School of the Arts and of the Hub Cultural Center in New York City.
Thanks to his international experience, Pellegrin was appointed in 2017 as Chief Executive of Cultural Affairs at two ancient Venetian Institutions, I.R.E. and Fondazione Venezia. There he has created the program Observatory for the Arts whose objective is to sustain cultural debate, to maintain the Institutions' historical sites and overall to support life itself in Venice.
Pellegrin's work has been the subject of more than 150 solo exhibitions and hundreds of group exhibitions in international galleries and museums.  His works are in major private and public collections worldwide.
There is a vast literature on his work. He is the author and subject of more than 30 monographs, and his work has been published in more than 500 articles and essays.
For further information visit MAURIZIO PELLEGRIN's website.
exhibitions.
all exhibitions by MAURIZIO PELLEGRIN with STUDIO STEFANIA MISCETTI.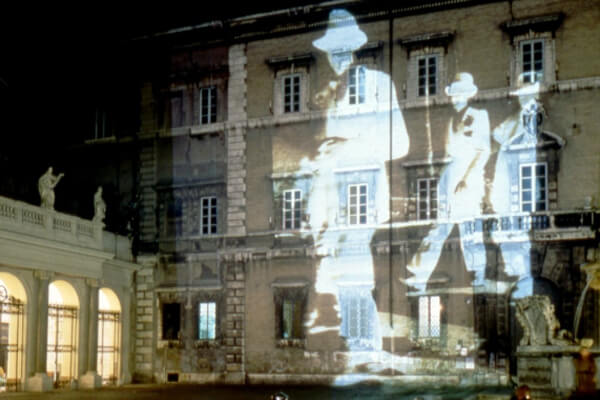 projected artists obiettivo: roma III/V - a venetian man
november 1995 - january 1996
selected works.
selected works by MAURIZIO PELLEGRIN's shown at STUDIO STEFANIA MISCETTI.
catalogues.
all catalogues by MAURIZIO PELLEGRIN  with STUDIO STEFANIA MISCETTI.