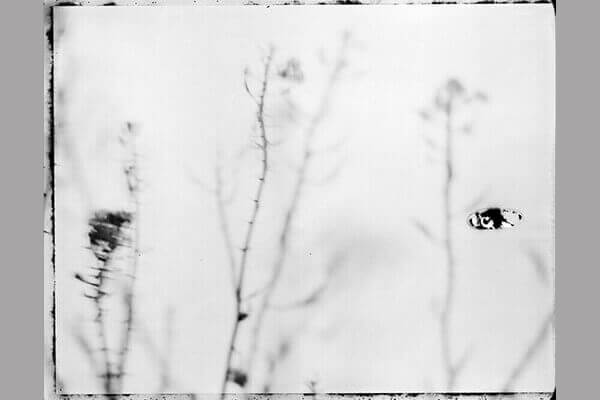 solo exhibition
exhibition opening:
friday october 24th, 2008 – 6.30pm
exhibition closing:
november 15th, 2008
opening hours:
tuesday to saturday, 4–8pm
STUDIO STEFANIA MISCETTI is pleased to host new works from Marco Delogu's latest photographic project nature. Four years after his last solo exhibition Cattività at Studio Miscetti and at the same time as the anthological exhibition currently hosted at the Villa Medici – Academy of France, Marco Delogu presents a series of works reflecting the artist's immediate relationship with a new space, devoid of constraints, made up of fields, woods, beaches, of traces followed without a precise destination.
The landscape is stripped of any precise geographical connotation and is reduced to the signs and footprints one discovers in the midst of nature, in which time is transformed into inner duration.
"There is nothing romantic in these photos, they are not a homage to nature, they eschew the pictorial. Here is my gaze and the search for freedom. That wants to be rigorous and not anticipating catastrophe. And that seeks to achieve the purity of simplicity."
(Marco Delogu from the meeting with Alessandra Mammì published in the catalogue Noir et Blanc)
The exhibition is accompanied by a bilingual (Italian and French) catalogue entitled Noir et Blanc published by Contrasto, with texts by Frédéric Mitterrand, Richard Peduzzi, Clement Cheroux, Francesco Zanot, Tim Davis and a long interview by Alessandra Mammì.
Read and download the exhibition's press release [ITA].
Photographer, filmmaker, publisher and editor, MARCO DELOGU is the founder of the publishing house punctum, the fotografia – international festival of rome, and the photo solstice on the Asinara island in Sardinia. His reseach focuses on portraits of group of people with common experiences and languages (cardinals retired, jockeys of the Palio di Siena, inmates, classical music contemporary composers, farmers, sardinian shepards, writers); in recent years his projects have been more focused on the nature.
For a more complete artist profile, see the artist page.
more exhibitions.
more exhibitions by MARCO DELOGU with STUDIO STEFANIA MISCETTI.
more catalogues.
more catalogues by MARCO DELOGU with STUDIO STEFANIA MISCETTI