ALBERTO DI FABIO | il profilo insonne della terra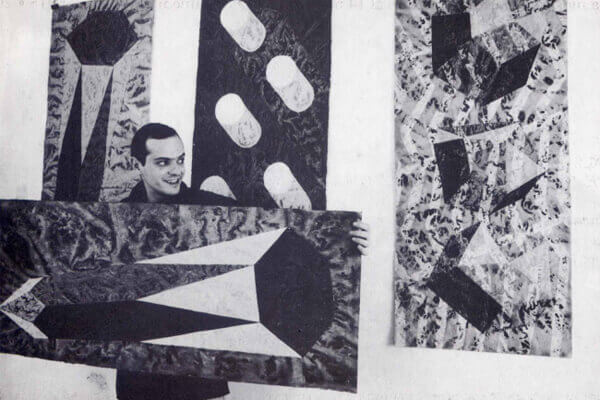 solo exhibition
exhibition opening:
april 14th, 1994 – 6pm
exhibition closing:
may 14th, 1994
opening hours:
monday to friday, 4-8pm
The most familiar objects can lead to the most worrying enigmas – this iron key –  here, in front of me, on my table, like any object, has an invisible story that you would never think of. Twenty years ago it was hidden in the heart of a rock, under raw ore. Before being extracted from the earth with a blow from a pickaxe, the iron block that gave origin to this key already existed, imprisoned by blind stone, for a few billion years.
Even further back in time, this metal of which the key is made (the nucleus of iron is the most stable element of the universe), already existed and was travelling in interstellar space in the guise of a cloud containing most of the heavy elements necessary for the formation of our solar system.
This extract, taken from a conversation between two physicists, Jean Gutton and Grichka Bogdanov, is indicative of Alberto di Fabio's interest in and attitude towards the secret and invisible vital energy of the mineral kingdom. His work develops around the revelation and formalisation of the transformative and hermetic nature of the geological world.
This reality, seemingly immobile but in reality in continuous movement, is rendered vibrant and organic in the ordered fluid absorption and layering of colour on the paper. Immobility and dynamicity, aggregation and changeability of the ground contribute to the freeing of an image that formalises and preserves the origin of the universe and the primordial nature of such a vision.
In this first solo show Alberto Di Fabio exhibits paperworks.
Since producing his very first works, Alberto Di Fabio has been taking inspiration from the world of natural sciences such as biology, chemistry and astronomy. His painting explores atoms, cell structures, neurons, DNA chains, constellations and galaxies giving life to shapes – often geometrical – in bright, pure colors that spin and vibrate all over his canvases, creating contrasts and harmonious scales, tonal variations and amazing juxtapositions, involving the observer in extrasensory kinetic experiences.
Alberto Di Fabio was born in Avezzano in 1966. Following in the footsteps of his father, artist Pasquale Di Fabio (1927-1998), and his mother Delia, a biology and mathematics teacher, Alberto soon expressed an interest in creative arts and moved to Rome to attend the via di Ripetta Art High School (1980-1984) and the Academy of Fine Arts. In 1985, he also studied engraving at the Urbino Academy of Fine Arts. As an integral part of his education, Alberto would often visit the Rome National Gallery of Modern Art after class, to admire the artworks of the 20th-century masters.
For a more complete artist profile, see the artist page.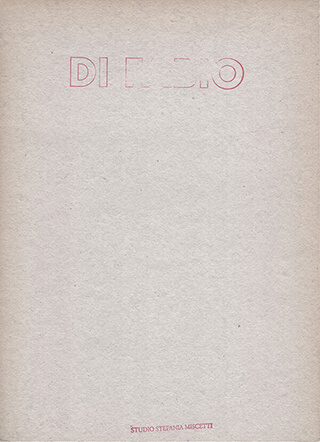 il profilo insonne della terra
exhibition catalogue
tipografia aurelia 72, rome 1994
more exhibitions.
more exhibitions by ALBERTO DI FABIO with STUDIO STEFANIA MISCETTI.
more catalogues.
more catalogues by ALBERTO DI FABIO with STUDIO STEFANIA MISCETTI.