TERESA MONTEMAGGIORI | BREKEKEKÈ "la rana è senza perché…"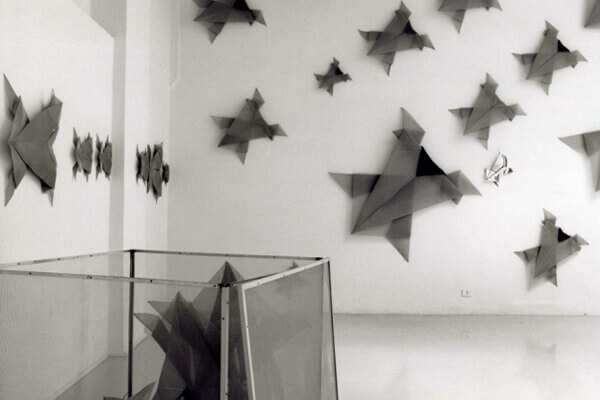 solo exhibition
exhibition opening:
february 11th, 1992
exhibition closing:
march 21st, 1992
opening hours:
tuesday to saturday, 4-8pm
Teresa Montemaggiori, born in Rome, began exhibiting her bronze sculptures at the Quadriennale d'Arte di Roma in 1965.
From the late 1960s until the year 1977 she mainly devoted herself to executing scenography and theatrical costumes, having identified in that very moment in the spatial intervention of theatre the field of action most suited to her artistic creativity. The cycle of works displayed in the year 1978 are founded on perspective and bas-relief in contrast to the practice of executing a monumental sculpture.
The introduction and the embracing of new modes of thought, as well as signs and procedures proper to other disciplines, characterised the production of her art until 1983, namely the year in which she moved to Berlin. During her stay in this city, Montemaggiori payed attention to, scrutinised and collected, like a fervent observer, a large quantity of images, experiences and materials that are the basis of the works present in this exhibition.The installation is composed of fifty sculptures made of wire mesh and forty watercolours, the subject of both being captured animals as symbolic metaphors of the human condition, observed in a problematic, participatory and ironical manner.
There is also present a series of twenty five watercolours fractioned into six hundred and twenty five images, whose protagonist is an ancient tribal symbol transformed into an anthropomorphic explorer of our present reality.
BREKEKEKÈ – Onomatopoeic Greek word which refers to the croaking of frogs. (Aristofane, Rane, 209; Esopo, 298).
'La rana è senza perché…' ('The frog is without why…') – A parodic variation by Teresa Montemaggiori of the beginning of a couplet by Angelus Silesius (Scheffler), German poet of the seventeenth century: 'The rose is without why, it blooms because it blooms / It pays no attention to itself, asks not whether it is seen.' (from the book: The cherubic pilgrim).
works.
here below are some images from TERESA MONTEMAGGIORI's BREKEKEKÈ "la rana è senza perché…"
[et_pb_4divi_masonry_gallery gallery_ids="226487,226488,226489,226490,226491,226492″ gallery_columns="2″ _builder_version="4.7.7″ _i="1″ _address="4.0.0.1″ /]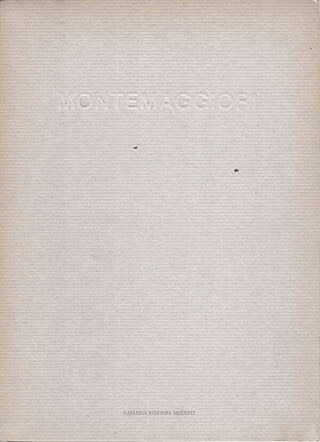 brekekeké, la rana è senza perché...

exhibition catalogue
rotoeffe, ariccia 1992