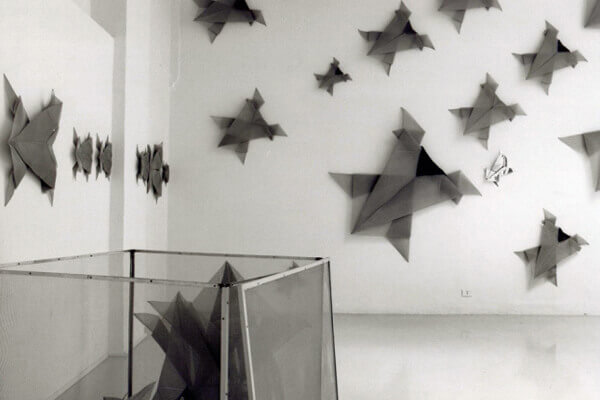 biography.
TERESA MONTEMAGGIORI, born in Rome, began exhibiting her bronze sculptures at the Quadriennale d'Arte di Roma in 1965.
From the late 1960s until the year 1977 she mainly devoted herself to executing scenography and theatrical costumes, having identified in that very moment in the spatial intervention of theatre the field of action most suited to her artistic creativity.
The cycle of works displayed in the year 1978 are founded on perspective and bas-relief in contrast to the practice of executing a monumental sculpture.
The introduction and the embracing of new modes of thought, as well as signs and procedures proper to other disciplines, characterised the production of her art until 1983, namely the year in which she moved to Berlin.
During her stay in this city, Montemaggiori payed attention to, scrutinised and collected, like a fervent observer, a large quantity of images, experiences and materials.
exhibitions.
all exhibitions by TERESA MONTEMAGGIORI with STUDIO STEFANIA MISCETTI.
catalogues.
 all catalogues by TERESA MONTEMAGGIORI with STUDIO STEFANIA MISCETTI.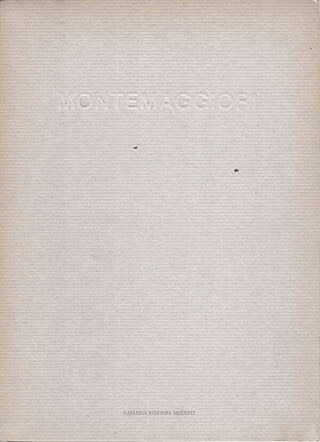 brekekeké, la rana è senza perché...

exhibition catalogue
rotoeffe, ariccia 1992