ROBERTO SGARLATA | vestire il silenzio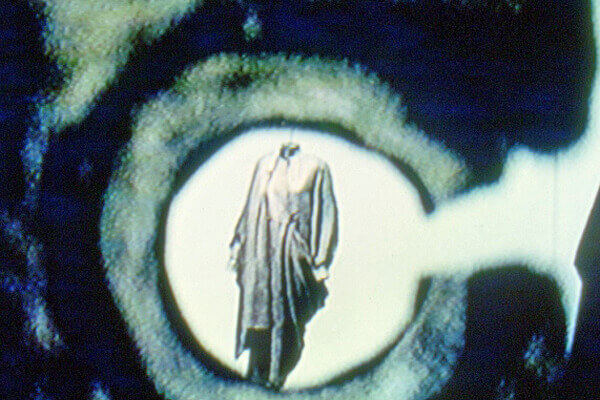 solo exhibition
exhibition opening:
may 27th, 1993
opening hours:
tuesday to saturday, 4-8pm
Roberto Sgarlata, stylist, costume designer and teacher of the Fashion Course at the Academy of Costume and Fashion in Rome, exhibits 15 dresses accompanied by "jewel-finds": superimpositions and assemblages of layers of fabric and materials resulting from research that mixes memories of past civilizations projected towards the new.
"I need silence.
There is the silence of the memories, images that accompany time.
There are distant glances stopped for a moment.
Unworn old stories.
State of mind.
Without time. Perhaps with a nostalgia for the future.
The seduction and the intelligence.
Enter to exit.
The closet… like a dark room from which to take and let go,
go towards, with oneself, knowing perhaps not to find."
Roberto Sgarlata
Roberto Sgarlata: Enzo, what is a garment for you?
Enzo, could you tell me about the dressing?
Enzo, what do you search for in a garment?
Enzo, tell me about a dress.
Enzo, which is the garment that you want to see being worn?
Enzo, when do you see a garment?
Enzo, when does a garment leave its mark?
Enzo Cucchi: We are in 1993, I think that a garment should be suitable for placing our  feet on the ground. Without forgetting the idea of the rest.
Roberto Sgarlata: When does a garment of a woman worries you?
Enzo Cucchi: When the woman is dressed like a mountain.
Roberto Sgarlata: What is the garment that persisted in your memory?
Enzo Cucchi: It is the memory of an animal.
Read and download the exhibition's press release.
Born in Melbourne, 1966, Roberto Sgarlata lives and works in Rome.
For a more complete artist profile, see the artist page.
more exhibitions.
more exhibitions by ROBERTO SGARLATA with STUDIO STEFANIA MISCETTI.
more catalogues.
 more catalogues by ROBERTO SGARLATA with STUDIO STEFANIA MISCETTI.