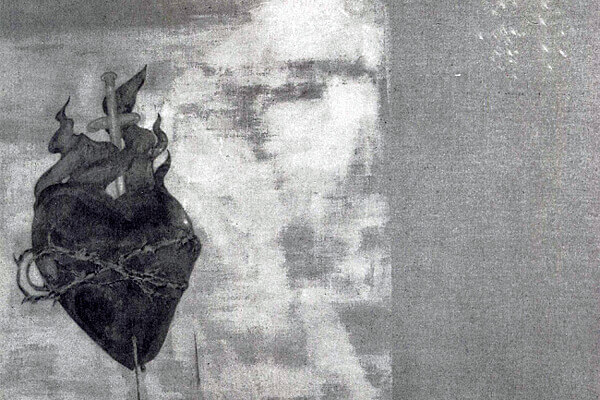 solo exhibition
exhibition opening:
thursday may 7th, 1998 – 6pm
exhibition closing:
june 7th, 1998
opening hours:
tuesday to saturday, 4-8pm
Leon Golub, born in Chicago, Illinois, in 1922, is one of the leading exponents of post-war American figurative painting. From 1945 onwards he formed a deep intellectual bond with the woman who would later become his wife, Nancy Spero – an internationally renowned artist in her own right, and a major reference point for the politically engaged avant-gardes.
After spending a year in Italy, the couple lived and worked in Paris from 1959 to 1964, subsequently returning to the United States where they continue to be extremely active to this day. From the early 1950s onwards Golub rejected the formalism of abstract expressionism in his work, challenging the dominant mode of the American and international art scenes of the time with a politically engaged approach.
In the 1960s he tackled issues of power, violence, control, oppression and humiliation with his large-scale canvases, using images taken from newspapers and special interest magazines as his starting point, manipulating them to create striking, original compositions.
At the beginning of the 1990s he began to create installations, using his canvases and prints made with the help of a computer.
Even though his paintings deal with themes of violence, dominance and male power – and how these are connected to a contemporary society that is so strongly influenced by mass media – Golub nonetheless succeeds in achieving an effect that goes beyond the present moment, alluding to the inevitably cyclical nature of history, in which the relationship between victim and aggressor is everpresent.
His work is recognisable for the strong statement it makes against violence and aggression. In this exhibition the STUDIO STEFANIA MISCETTI will present a series of recent pieces from 1990 onwards, including a large canvas (300 x 550 cm) from 1997 entitled Time's Up.
On Friday 22 May 1998, 11 am at the American Academy, Hans Ulrich Obrist will give a lecture on the artist's work and present,  Leon Golub-DO PAINTINGS BITE?, a book edited by Obrist himself and published by Cantz.
Read and download the exhibition's press release.
LEON GOLUB (January 23, 1922 – August 8, 2004) was an American painter. He was born in Chicago, Illinois, where he also studied, receiving his BA at the University of Chicago in 1942, and his BFA and MFA at the Art Institute of Chicago in 1949 and 1950, respectively.
He was married to and collaborated with the artist Nancy Spero (August 24,1926 – October 18, 2009). Their son Stephen Golub is an economics professor at Swarthmore College. Their son Philip Golub is Professor of International and Comparative Politics at the American University of Paris and was a longstanding contributing editor of the influential journal Le Monde diplomatique. Their youngest son Paul Golub is a theater director and acting teacher working in France.
For a more complete artist profile, see the artist page.
more exhibitions.
more exhibitions by LEON GOLUB with STUDIO STEFANIA MISCETTI.
more catalogues.
more catalogues by LEON GOLUB with STUDIO STEFANIA MISCETTI.