HERMANN NITSCH | opere recenti / reperto dell'84° azione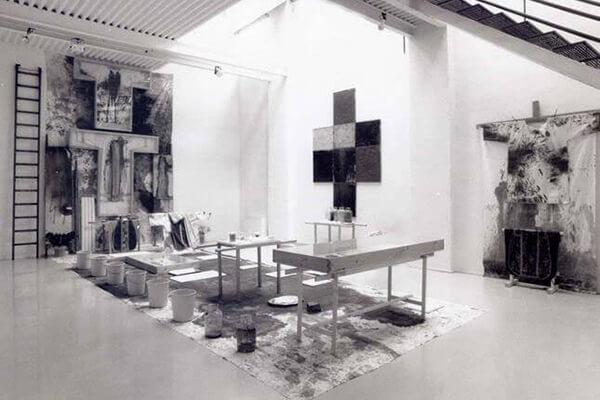 solo exhibition
exhibition opening:
december 14th, 1990
exhibition closing:
january 31st, 1991
opening hours:
tuesday to saturday, 4-8pm
The new GALLERIA STEFANIA MISCETTI opens with a solo exhibition by the Austrian artist Hermann Nitsch.
Nitsch has been present on the international scene for more than twenty years and his artistic journey can only be defined as completely unique. The development and subsequent diffusion of his work began in Vienna in the year 1962 with his so-called painting actions. He then progressed to creating art which incorporated the use of real and raw materials, such as blood and matted animals, before finally creating art which explored aspects of the human body.
The conceptual nature of his art is inextricably bound with a ritualised form of theatre and theatrics which ultimately led to the creation of his orgien mysterien theater ("mysterious orgiastic theatre"). This theoretical component of his art is also evident in many texts written by Nitsch himself and published over several years (they were published in Italy by the Studio Morra di Napoli). His art also exhibits a musical component resulting from Nitsch's work as a musical composer in combination with his theatrical work.
This exhibition features some of his recent works, as well as "findings" of his 84th action from the year 1987.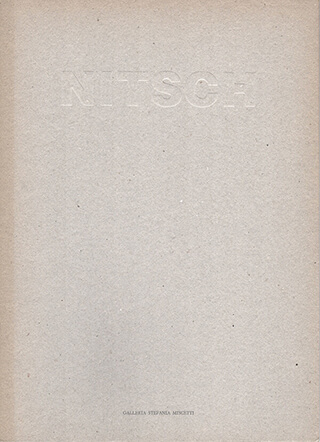 opere recenti - reperto dell'84º azione
exhibition catalogue
tipografia spiga, rome 1990
more exhibitions.
more exhibitions by HERMANN NITSCH with STUDIO STEFANIA MISCETTI.
more catalogues.
more catalogues by HERMANN NITSCH with STUDIO STEFANIA MISCETTI.