DONATO PICCOLO / NARCISA MONNI | WÖRTER & BESITZT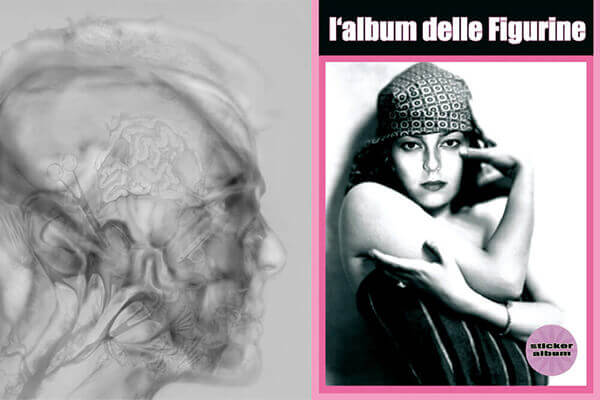 group exhibition
exhibition opening:
thursday february 9th, 2006 – 6.30pm
exhibition closing:
march 18th, 2006
opening hours:
tuesday to saturday, 4–8pm
STUDIO STEFANIA MISCETTI is proud to present WÖRTER & BESITZT. Curated by Mario de Candia, the exhibition features two artists of from the emerging generation, Donato Piccolo and Narcisa Monni. 
With WÖRTER he presents seven medium-to-large pieces, all of which are digitally processed photos that have subsequently been reworked with pencil and luminous LEDs.
For BESITZT she has created an environment in which a series of tables offer up materials for exhibition visitors to manipulate at first hand.
A subtle unifying thread binds these two young artists, whose concerns and lines of enquiry relate to the substantiality of the human body, the figure and identity itself.
Read and download the exhibition's press release [ITA].
Born on 14 October 1976 in Rome, where he still lives and works, as well as in Milan, DONATO PICCOLO already has a number of solo exhibitions to his name – including Housekeeping in 2004, curated by Raffaele Gavarro for the Soligo Art Project Gallery, Rome – as well as several prizes, including the Premio Maretti 2005 (curated by P. Ferri, A. Riva, D. Trombadori, C. Maretti, G. Boni), awarded by the State Museum of the Republic of San Marino.
NARCISA MONNI, born in Alghero (SS) on 20 June 1981, lives and works in Sassari. After earning a Diploma in Graphic Design and Photography from the F. Figari Art Institute in Sassari she enrolled at the Sassari Academy of Fine Arts where she studied painting.
She has taken part in a number of group exhibitions, such as Estensione binaria, curated by Pinella Marras and Claudio Pieroni at the Sanna National Museum of Archaeology in Sassari.
For more complete artist profiles, see NARCISO MONNI and DONATO PICCOLO's pages.
more exhibitions.
more exhibitions by NARCISA MONNI with STUDIO STEFANIA MISCETTI.
more catalogues.
more catalogues by NARCISA MONNI with STUDIO STEFANIA MISCETTI.