BEN VAUTIER | parcours contemporains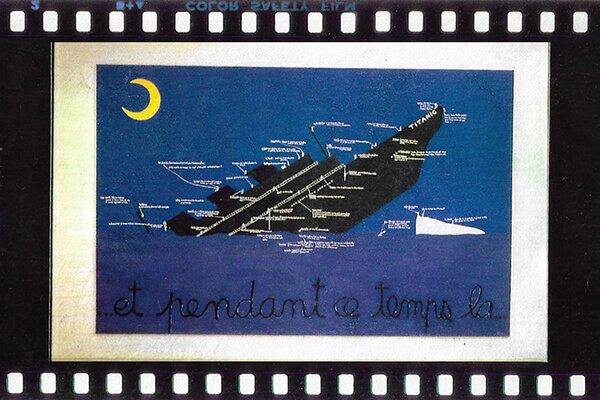 solo exhibition
exhibition opening:
may 6th, 1992 – 6pm
exhibition closing:
may 26th, 1992
opening hours:
tuesday to saturday, 4-8pm
At 18:00pm on the 6th of May 1992, the exhibition entitled Parcours Contemporains, which features the work of French artists located in different spaces, is inaugurated in Rome.
The French Embassy in Italy, together with the patronage of the Department of Culture of the Municipality of Rome, promoted the event and appointed Professor Achille Bonito Oliva as artistic commissioner.
The artists invited are Arman, Ben, Boutin, Ernest-Pignon-Ernest, Hubaut, Lavier, Verjux, Viallat, and they exhibit at the following respective Galleries: Circolo degli Artisti, STUDIO STEFANIA MISCETTI, Pino Casagrande, Studio Bocchi, Sala 1, Pieroni, Edicola Notte, and Sprovieri.
In exhibiting their works in different places, the artists desire to simultaneously exhibit, using both private and public spaces, a panorama of French art able to capture the plurality of artistic research beyond the Alps.
Each artist presents a group of works specifically set up for the Roman event and for the particular space in which they are displayed.
At the same time, the exhibition presents a plurality of historical artistic languages, from the nouveau réalisme of Arman to the fluxus of Ben, from the support-surface of Viallat to the neo oggettistica of Lavier, from the figurative experience of Ernest-Pignon-Ernest, to the last generation of Boutin, Hubaut and Verjux.
The initiative introduces the idea of having simultaneous openings in eight different locations, each far away from each other, yet also concurrently unified by their adherence to the exploration of the Historic Centre of Rome.
In doing so, the desire is to create a dynamic and deliberately eclectic exhibition able to best document the results of French art actively involved in the international development of contemporary art.
The exhibition, which will end on the 26th of May 1992, is accompanied by a bilingual catalogue which contains an essay by Achille Bonito Oliva as well as critical/iconographic and bibliographic documentation of every artist.
Cultural Office of the French Embassy in Italy.
more catalogues.
more catalogues by BEN VAUTIER with STUDIO STEFANIA MISCETTI.
more exhibitions.
more exhibitions by BEN VAUTIER with STUDIO STEFANIA MISCETTI.