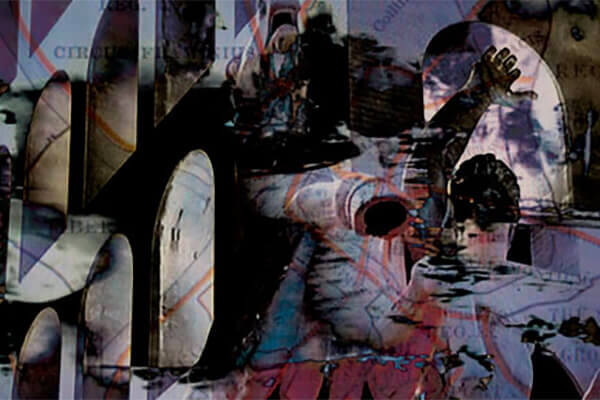 biography.
Since he emerged on the international scene in the late 1980s, PAUL FERMAN's work has been widely exhibited in museums and galleries in Australia and Italy, but also in Ireland, The Netherlands, Switzerland and the U.S. Using a combination of negative film and digital manipulation, his photographic series have been based on such recurring themes as memory and decay.
Since 2000, Ferman has produced different series of works inspired by fragile botany, Roman archaeology, Shakespearean tragedy, the demise of his mother, the cynicism of the mass media, the night-lights of Tokyo and the emptiness of the Australian desert. Solo shows include King Street Gallery and Roslyn Oxley9 Gallery in Sydney, Span Gallery in Melbourne, Galleria Il Ponte Contemporanea and Pino Casagrande in Rome, Bencivart in Pesaro, Anita Neugebauer in Basel, OPTS in San Francisco and Front Room Gallery in Singapore.
His works have also been included in group shows at the Palazzo delle Esposizioni in Rome, Museo d'Arte Contemporanea di Gallese (VT), Manly Art Museum in Sydney, Galleria Lipanjepuntin in Trieste, and Gallery Wessel + O'Connor in New York. Currently his series of superimposed photographs based on a tour to the battlefields of the Western Front in France and Belgium is featured in the Salient exhibition, touring to six regional public galleries in Australia. Ferman's large-scale photographs in black + white and colour can be found in the collections of the Bibliotheque Nationale in Paris, The Chartwell Collection in Christchurch (New Zealand), the Macquarie Bank in Sydney and the Tasmanian Museum and Art Gallery, among others.
For further information visit PAUL FERMAN's website.
exhibitions.
all exhibitions by PAUL FERMAN with STUDIO STEFANIA MISCETTI.
catalogues.
all catalogues by PAUL FERMAN with STUDIO STEFANIA MISCETTI.