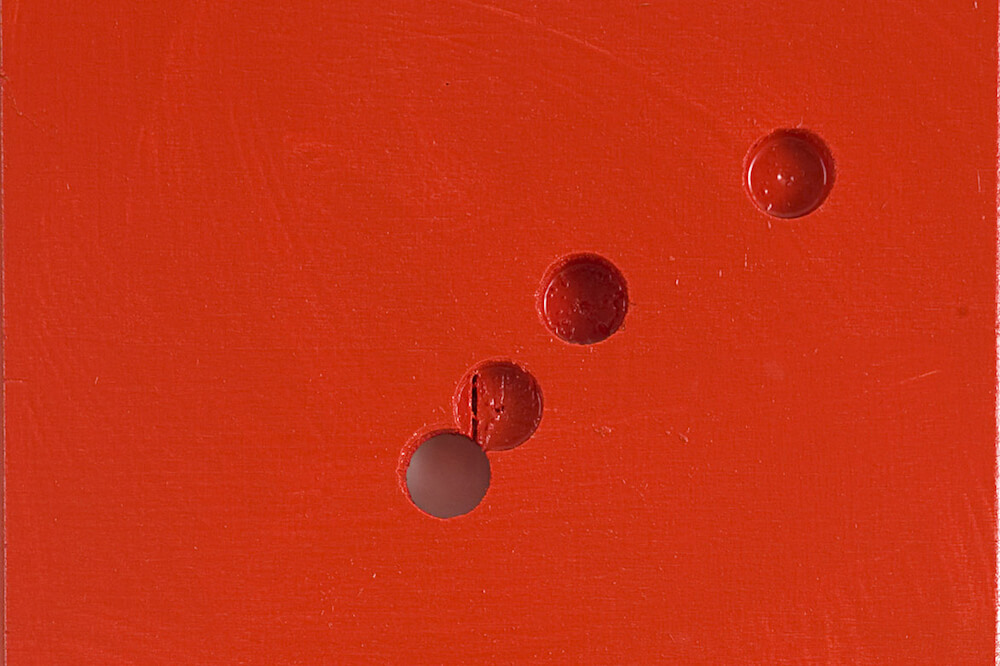 biography.
LUCIO POZZI was born in 1935 in Milan, Italy. After living a few years in Rome, where he studied architecture, he came to the United States in 1962, as a guest of the Harvard International Summer Seminar. He then settled in New York and took the US citizenship. He currently lives and works in Hudson, NY, and Valeggio s/M (Verona) Italy.
Pozzi is a painter who likes to paint and pursue his painterly concerns in other media as well. In 1978 the Museum of Modern Art, New York, exhibited his early videotapes in one of the first single-artist exhibitions of the Projects:Video series. He also sets up large installations and organizes performances. He occasionally writes and has taught at the Cooper Union, Yale Graduate Sculpture Program, Princeton University, School of Visual Arts NY and the Maryland Institute of Art. He currently is an occasional visiting professor at American art schools and European Academies.
His work is represented in the collections of The New York Public Library; The Detroit Institute of Arts, Detroit; The Museum of Modern Art, New York; The Whitney Museum of American Art, New York; The Museum of Contemporary Art, Chicago; The Art Gallery of Ontario, Toronto; The Fogg Museum, Cambridge Mass.; Centro per l'Arte Contemporanea Luigi Pecci, Prato, Italy; Giuseppe Panza Di Biumo, Lugano, Switzerland; Herbert and Dorothy Vogel, New York; Museum of New Art, Detroit, MI.; Zimmerli Art Museum, New Brunswick, NJ.; Kalamazoo Institute of Arts, MI; Hartford Atheneum, Hartford, CT; Portofino Sculpture Museum, Italy; Museo de Bellas Artes, Buenos Aires, University of California Art Museum (Berkeley), Miami Art Museum, Miami, Florida; Neuberger Museum, NY; Collezione Maramotti, Reggio Emilia, Italy; Fondazione Cariverona, Verona, Italy; JeanPaul Najar collection, Dubai, and in various corporate collections.
Pozzi was honored with a National Endowment for the Arts Fellowship in 1983 and received a honorary degree of Master in Fine Arts from the Accademia di Verona in 2010. In 2015 he received the Premio Ciampi L'altrarte in Livorno, Italy.
Retrospectives of his work were held at Kunsthalle Bielefeld (1982) and Badischer Kunstverein, Karlsruhe (1983), Germany, and at the Museum of New Art (2001), Detroit, MI, Kalamazoo Institute of Art, Michigan (2002); Works on Paper, Mus. Contemp. Art, Genova Italy, 2005; Fabrikculture, Hegenheim (Basel), France (2011). His work has been presented at Documenta 6 (1977) and at the Venice Biennale (American Pavilion) in 1980.
For further information visit LUCIO POZZI's website.
exhibitions.
all exhibitions by LUCIO POZZI with STUDIO STEFANIA MISCETTI.
catalogues.
all catalogues by LUCIO POZZI with STUDIO STEFANIA MISCETTI.