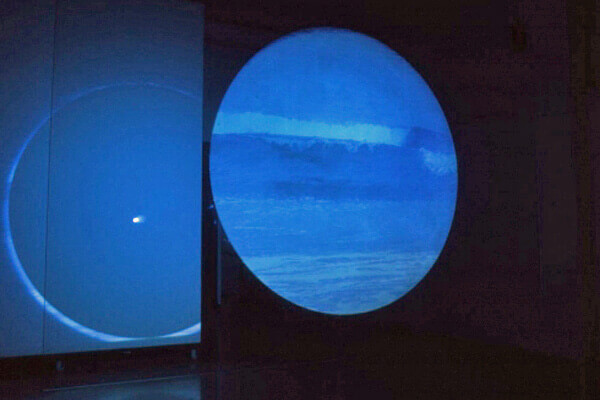 biography.
Dalziel + Scullion have been selected for important national and international exhibitions including the British Art Show and the Venice Biennale and have been awarded numerous awards and prizes including the Saltire Society Award for Art in Architecture, the Saltire Society Award for Art in Public Places, the Eco Prize for Creativity  and were short-listed for the international Artes Mundi Prize 2008. They are invited to be speakers at leading conferences and symposiums on the subject of art and ecology including: Tipping Point, a conference of invited artists and scientists to explore the wider cultural issues around climate change at the Institute for Climate Impact Research, Potsdam, Berlin; the Scottish Governments Arts and Environment Scotland, Climate Change – Gauging the Temperature at The University of Wales; Art In The Land at the University of Glasgow; Fieldworks, at Tate Modern; Art and Nature at Tate Britain; and at The Edinburgh Lecture Series, Edinburgh. Dalziel + Scullions work is also published in seminal survey books including Land Art, published by Tate publishing and L'Artiste Contemporain Et La Nature, published by Hazan.
For further information visit DALZIEL + SCULLION's website.
exhibitions.
all exhibitions by DALZIEL + SCULLION with STUDIO STEFANIA MISCETTI.
CURRICULUM OF DALZIEL + SCULLION
selected works.
selected works by DALZIEL + SCULLION's shown at STUDIO STEFANIA MISCETTI.