RUI SANCHES | opere di scultura e disegni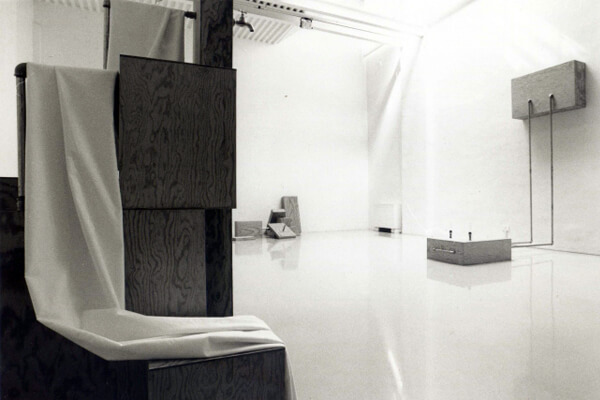 solo exhibition
exhibition opening:
march 26th, 1991
exhibition closing:
april 27th, 1991
opening hours:
tuesday to Saturday, 4-8pm
Rui Sanches was born in 1991 in Lisbon where he now lives and works.
He studied at the Goldsmiths College of London, and subsequently at Yale University in New Haven.
He is being exhibited in Italy for the very first time with a display of two sculptural works and a series of designs and watercolours.
Sanches's artistic work in the field of sculpture has always made explicit references to works of art from the XVII and XVIII centuries, resulting in a disarticulation of the images and their meanings, even by means of the introduction of everyday materials to replace more symbolic elements of the original works of art.
His sculptures are executed by the incorporation, addition and removal of materials, and were constructed without being modelled or moulded.
In addition to industrially manufactured wood, Sanches uses materials such as bronze, lead and steel, and in every art work he either accentuates or conceals aspects of their materiality (bronze, for example, is made to resemble plaster by being treated with white paint, while lead pipes are bronzed to alter their appearance).
The very same spirit and approach is evident in his designs which were recently displayed in a personal exhibition at the Gulbenkian Foundation di Lisbona. These designs are not preparatory drawings for his sculptural works; rather, they exhibit an autonomous and independent route of passionate exploration and intense study.