MARIO RIZZI | al intithar – l'attesa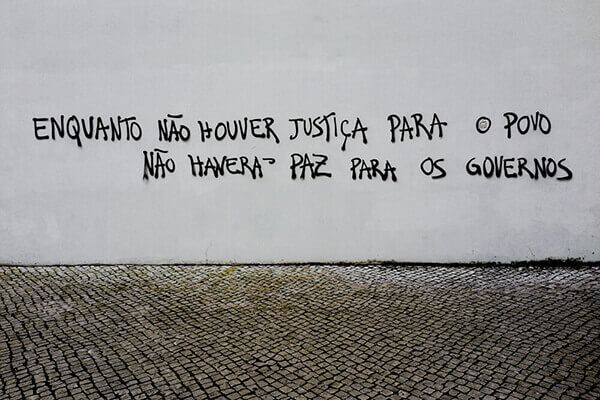 solo exhibition
curated by Cristiana Perrella
exhibition opening:
wednesday december 9th, 2015 – 6pm
exhibition closing:
saturday january 30th, 2016
opening hours:
tuesday to saturday, 4–8pm
or by appointment
STUDIO STEFANIA MISCETTI presents Al Intithar, the first Mario Rizzi's solo show in Rome curated by Cristiana Perrella.
Al Intithar (The Waiting), the first film of film trilogy BAYT (HOME), is a reflection on a possible new civil awareness in the arabic world, post-colonialism and the possibility of telling the events of the so-called "Arab Spring" through the everyday life of unknown people. The concept of BAYT – inspired by Anthony Shadid's House of Stone, where he writes about the central importance of the home in arabic culture – is the result of a long research on the arabic world and its culture that led Mario Rizzi to live in arab countries for 15 years, especially in the Palestinian territories, after becoming deeply involved since the Bosnian war as a volunteer in refugees' camps.
Al Intithar was shot at the end of 2012 in the Zaatari refugee camp in the Jordan desert, seven kilometres from the Syrian border, when Syrian refugees there were between 35.000 and 45.000, coming mostly from Deraa or Homs. The film follows the life of Ekhlas Alhlwani, a widow from Homs, during a period of seven weeks, translating the tragic macrocosm of the Syrian war to the intimate microcosm of a relentless woman and her three children. Life is all about waiting, its rhythms are dictated by the place. While focusing on the poetic intimacy of the house, the film trilogy BAYT chooses a personal and privileged viewpoint: the role of the woman in the family and in the changing Islamic society.
In fact, in contrast to Western biased narratives, women have been at the forefront of the region's revolutions and the most active organizers and leaders, both on and offline, since the early days of the Arab Spring. The trilogy keeps a distance from the strictly political aspects of the upheavals, opting for the generally disregarded impact on the bare life of unknown people.
Kauter, second movie of the trilogy BAYT, was filmed in Tunisia and completed in the last months of 2014. It is a work about the women's rights and political activism. It is a long monologue of Kauther Ayari, first Tunisian woman who dared to talk publicly against the dictator Ben Ali.
At the same time the Mario Rizzi's work is showed from 10th December at the Museum MAXXI, Rome, in the exhibition Istanbul: passione, gioia, furore curated by Hou Hanru.
Read and download the exhibition's press release.
MARIO RIZZI is an Italian artist and filmmaker living in Berlin.
His films consider the notions of the border, particularly in relation to issues of identity and belonging, and deal with the life of social outsiders, concentrating on collective memories and individual stories, often forgotten or untold. In the last 20 years, his films and photographs were mainly focused on the Middle East and on the theme of migration.
For a more complete artist profile, see the artist page.