DARE LUOGO – arte contemporanea dalla Jugoslavia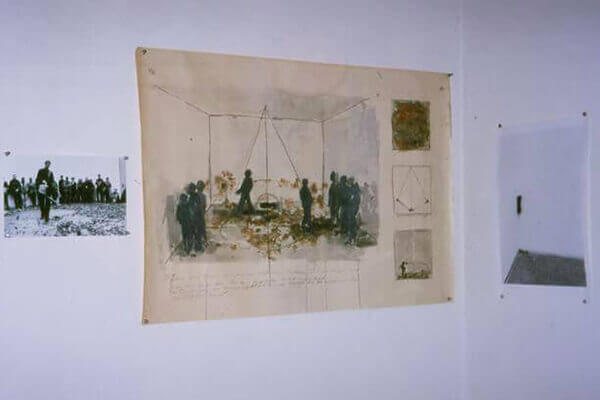 group exhibition
exhibition opening:
thursday april 22th, 1999
exhibition closing:
may, 1999
opening hours:
tuesday to saturday, 4-8PM
Dare luogo ('Bringing to Light') is an exhibition-cum-laboratory planned in the belief that contemporary art always acts as a mirror reflecting reality, and with the aim of documenting a series of pieces created by contemporary artists working in Belgrade.
From the outset the initiative has played host to a selection of video pieces made by an emerging generation of female artists – Larisa Blazevic, Zeljka Jovic, Mima Orlovic, Tanja Ristovski, Natasa Teofilovic, Vesna Vesic and Dragana Zarevac – all of whom have given voice, through their work, to various aspects of the cultural environment in which they live. In recent years the latter has been marked by the dissolution of the country, the war, isolation and diaspora, a profound moral and material crisis, and the fight against establishment politics. These artists have used the video form as a means through which to investigate and document the experience of lives where everything is radically called into question: the meaning of existence, freedom, creativity, communication, cultural traditions, and the notions of justice and guilt.
Dare Luogo will subsequently become a collection point to gather the work and projects of other Yugoslav artists currently in Belgrade or other cities of the world (whether these are on paper, or sent by fax/email). The project will also be open to submissions from artists of other nationalities who want to bear witness to the value of artistic practice beyond geographical and political boundaries.
Read and download the exhibition's press release [ITA].
LARISA BLAZEVIC
ZELJCA JOVIC
MIMA ORLOVIC AND NATASA TEOFILOVIC
TANJA RISTOVSKI
VESNA VESIC
STUDIO B: GROUPS "4 TUNE" AND "OBOJENI PROGRAM"