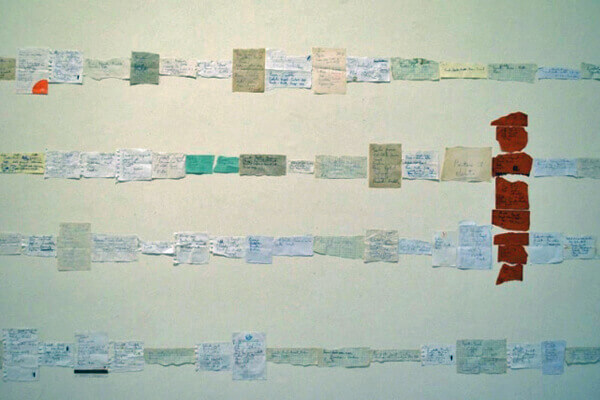 biography.
PATRIZIA CAVALLI was born in Todi and lives in Rome. She published by Einaudi Le mie poesie non cambieranno il mondo (1974); Il Cielo (1981); Poesie (1992); Sempre aperto teatro (1999) and Pigre divinità e pigra sorte (2006); by Nottetempo edition La Guardiana (2005) and La Patria (2001). She won several awards including Viareggio Repaci, Pasolini, Dessì, Lerici Pea, De Sanctis and Monselice. She wrote radio dramas for RAI and translated Shakespeare (The Tempest , Midsummer Night Dream, ( Einaudi 1996), Otello), Wilde (Salome Mondadori 2002), Molière (Anfitrione, Einaudi, 2010) and La Tragedie de Carmen by Peter Brook in rhytmic version.
She recently published Flighty Matters, poems on fashion in a bilingual edition ( Quodlibet, 2012) and by Voland ( 2012) Al Cuore fa bene far le scale, a book/CD of poems and songs, played and sung by Diana Tejera.
In september 2013 will be released by Farrar Straus My Poems Won't Change the World –Selected Poems.
exhibitions.
all exhibitions by PATRIZIA CAVALLI with STUDIO STEFANIA MISCETTI.