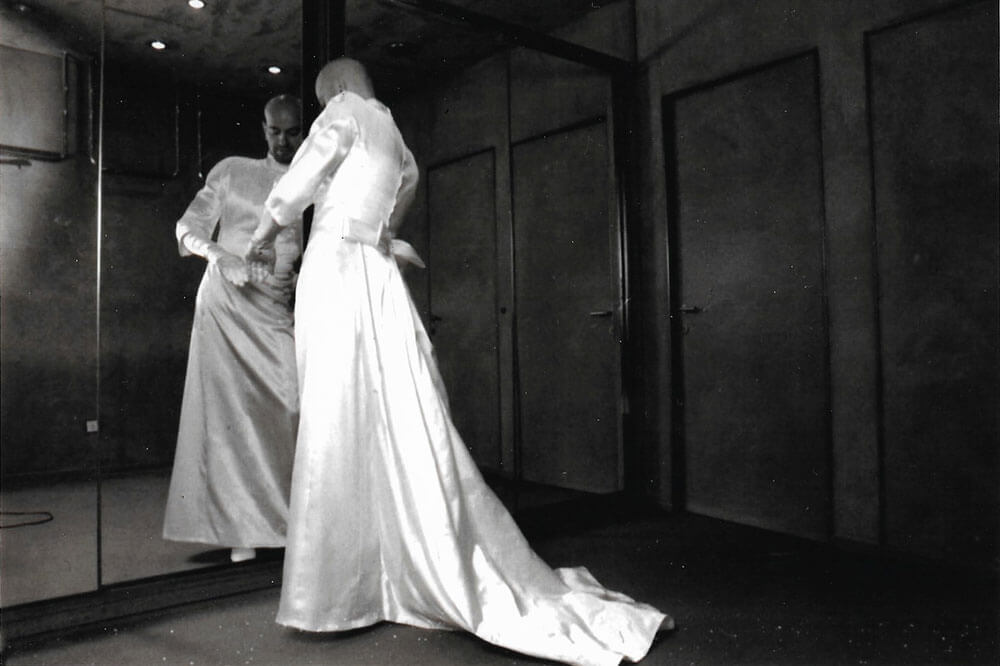 biography.
Born in Castello di Solaro in 1960, GIAN DOMENICO SOZZI studied art at DAMS in Bologna. In 1983, he moved to Florence where he began working in Luciano Bartolini's studio and where, in 1985, he held his first solo exhibition at Galleria Schema. Since then he moved first to Berlin and then to New York where he created the Mar d'Africa cycle of works that he exhibited in Paris at the Montenay Gallery and in Munich at the Thomas Gallery.
In 1992, at STUDIO STEFANIA MISCETTI in Rome, he inaugurated r-Idolini, sculptures and photographs as witnesses to an operation on known and unknown heads, which he also presented the following year at Studio Casoli in Milan. In 1996, he returned to STUDIO STEFANIA MISCETTI with cielospettacolo, a work that saw him "marry" twelve célibataires and which he presented the following year at the Montenay Gallery in Paris and in the Milanese space of A&M Bookstore. In 2000, again at STUDIO STEFANIA MISCETTI, he presented anatra muta: a series of monochrome papers visible on the back of a purpose-built wall/iconostasis
at the back of the gallery. In 2002, at Studio De Carlo in Milan, he exhibited large-format photographic prints as Testimoni di un anonimo prender tempo.
In 2006, at Galleria Zero in Milan, he presented the Brava video (found footage) for the first time, which was later shown in Berlin at the Isabella Bortolozzi Gallery, at the Fesch Museum in Ajaccio and at the Galleria Civica Montevergini in Siracusa. In 2008, he returned to STUDIO STEFANIA MISCETTI in Rome with so it goes and the following year he realised a site-specific installation entitled Red Carpet at Galleria Francesco Pantaleone in Palermo. In 2012, invited as a special guest at Mars in Milan, he presented Bella Ciao and in 2017 with Pretious he realised his first solo exhibition at Studio Dabbeni in Lugano.
In 2018, on the occasion of the exhibition dedicated to Gaudenzio Ferrari, he presented a video dedicated to the Piedmontese artist's last work at Casa Testori. In 2020, he participates with Fatima in the group exhibition Come prima, meglio di prima at Galleria Massimo De Carlo, Milan.
catalogues.
all catalogues by GIAN DOMENICO SOZZI with STUDIO STEFANIA MISCETTI.