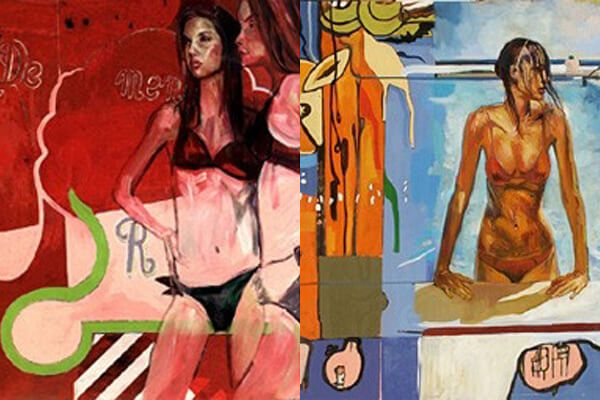 biography.
DORMICE® is a group formed in Vienna in 1999 by three artists: Dougal Graham, Heinrich Nicolaus, Sawan Yawnghwe, from Europe, America and Asia.
Main solo exhibitions: in 1999 at the Ernst Hilger Gallery in Vienna, at the Third Avenue Gallery in Vancouver, in 2000 at the Alessandro Bagnai Gallery in Siena, at the Museo delle Papesse in Siena and at the Carini Gallery in Rimini; in 2001 at the Carini Gallery in Rimini and at the STUDIO STEFANIA MISCETTI in Rome. In 2002 at the Hernst Hilger Gallery in Paris. In 2003 at the Fernando La Torre Gallery in Saragoza.
Main collective exhibitions: in 1999 Spiele at the Burgenlaendisches Landesmuseum Eisenstadt in Austria, in 2000 A l'ordere du jour at the Grand Palais in Paris; at the Polilab in Caserta and at the Pio Capponi Civic Museum in Terracina. In 2001 Le tribù dell'arte at the Galleria Comunale d'Arte Moderna e Contemporanea in Rome, in 2002 Geipeg at the Dina Carola Gallery in Naples, and Recicling at the Ufbahn Postdamer Platz in Berlin.
exhibitions.
all exhibitions by DORMICE with STUDIO STEFANIA MISCETTI.